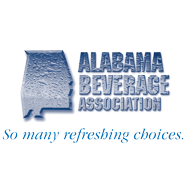 Balance is key to living a healthful life. The Alabama Beverage Association is working with Alabama's leading beverage companies to help Alabamians achieve balance by offering more no- and lowercalorie beverage options and smaller package sizes, providing clearer calorie information on packaging, and encouraging consumers to balance what they eat, drink and do.
The Alabama Beverage Association also is a major supporter of the 100 Alabama Miles Challenge as an important tool to help Alabamians achieve this balance. Together we can make a difference in the lives of all Alabamians!
For more information about the Alabama Beverage Association and its commitment to supporting consumers in their efforts to achieve balance, please visit http://www.alabev.org.