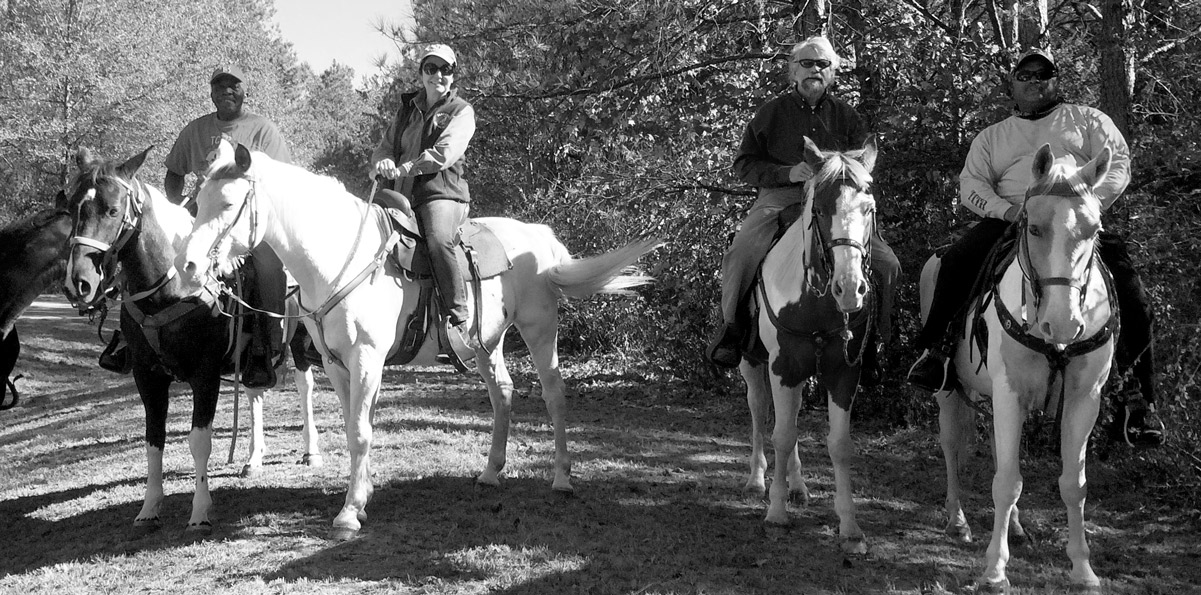 Courtesy of
Brian Rushing
Whether you plan to get your miles in at a local park or one of our many state parks or national forests, here are important tips for having a safe and enjoyable time…
General Tips
Everyone's fitness level and ability is different. When choosing an activity, consider what kind of shape you are in, your level of mobility, and what you are comfortable doing.
If you are uncertain about whether you should exercise or what kind of exercise you should undertake, talk with your doctor first.
If you use a wheelchair, visit www.alabamarecreationtrails.org to find a trail or other facility that is accessible or call the administrator of the facility to ask.
If you are not used to exercise, take it slow and build up to longer and harder exercise. Be patient, and you will see improvement!
If you are currently inactive, consider taking a buddy with you to help you get started, and limit your exercise to 10 minutes at a time.
Stretch before you start.
Keep an eye on the time and make sure you can finish before dark.
Listen to your body and don't overdo it!
What to Wear & Bring
Regardless of your activity, be sure to:
Bring plenty of water and drink it when you are thirsty. Be careful not to overheat!
Bring high-energy, non-perishable snack items.
Check the weather forecast and dress appropriately for the conditions. Layers are best for cold weather.
Wear sunscreen, a hat, and sunglasses.
Wear insect repellent.
Wear appropriate, sturdy footwear.
Plan your route and take a map with you.
Let friends/family know where you are going and what route you will take.
If you are cycling…
Always wear a helmet.
Wearing elbow and knee pads, particularly if mountain biking.
Wear reflective clothing and flashing LED lights and obey all traffic laws if road biking.
If you are paddling…
Always wear a properly-fitted life jacket approved by the U. S. Coast Guard.
Do not paddle during high water. Check online stream gages at https://waterdata.usgs.gov/nwis/rt for flow data for your river or creek.
Make sure stream flow is sufficient to get you to your take-out point before dark.
Watch out for underwater obstacles and avoid fallen trees.
Always paddle with a friend and plan ahead for how to shuttle back to your put-in.
Do not trespass on private land adjacent to your river or creek.
If you are swimming…
Always swim where there is a life guard on duty.
Know your ability and limitations, and do not swim where you cannot stand up or reach land if you have difficulty.
If you are hiking…
Wear sturdy, comfortable shoes with ankle support and good socks.
Check for ticks after your hike.